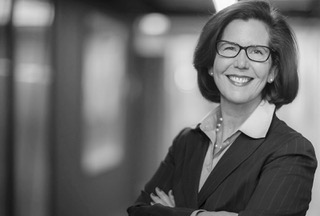 Carolyn Nopar, Principal of Nopar Consulting, brings an extensive background in business development which forms her perspective for fundraising. As a certified fund raising executive (CFRE) with an MBA from the Kellogg School of Management at Northwestern University, Carolyn has over twenty-five years of experience in corporate B2B sales, sales management, marketing and nonprofit leadership.
Carolyn has trained multiple sales and fundraising teams, developed marketing campaigns, conceptualized donor communication strategies — all to raise funds and build organizational capacity. Her extensive background allows Carolyn to evaluate every organization with a 360-degree view of their operation. Using a pragmatic, strategic approach, Carolyn helps organizations better utilize the resources they already have, while helping them leverage and develop new opportunities.
Carolyn's early sales and marketing career included positions as a Key Account Manager for Del Laboratories, Senior Account Manager for AT&T and Chicago Commercial Sales Manager for Cort Furniture Rental. After taking a break to raise her two daughters, Carolyn returned to the workforce to pursue a second career in the nonprofit sector.
Her philanthropic experience includes launching a social enterprise for Habitat for Humanity, Chief Development Officer at the YWCA of Metropolitan Chicago, Director of Development as Family Focus and as the Executive Director of the Enterprising Kitchen, a social enterprise focused on transitional jobs.
Carolyn is passionate about improving her community and currently serves as Co-Chair of Chicago Women in Philanthropy, a networking organization of philanthropic, corporate-giving, and nonprofit women. She is also a member of AFP Chicago and has served on the Board as Membership Co-Chair. Currently, Carolyn has been mentoring early-stage tech entrepreneurs at 1871, a tech incubator in Chicago.
Carolyn Nopar received a Master of Management from the J.L. Kellogg School of Management at Northwestern University in Evanston, Illinois and her undergraduate degree from Michigan State University in Lansing, Michigan. She is a certified fund raising executive (CFRE) and has completed the Association of Fundraising Professional's (AFP) Faculty Training Academy, certifying her as an AFP Master Trainer.
---
About Ken Nopar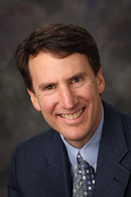 Since 2013, Ken Nopar has been the Senior Philanthropic Advisor for American Endowment Foundation, the country's leading independent donor-advised fund sponsor since 1993. Ken works with financial, legal, and tax advisors around the country, introducing them to AEF and helping them understand how and why to talk about charitable planning with their clients.
Previously, Ken was the Principal of Nopar Consulting. He brings a unique perspective to his work since he has a marketing background, is a former business owner, and has a passion for philanthropy. As a result, he views philanthropy through a business development lens. Philanthropy has played an increasingly important role in Ken's life, both personally and professionally.
For nearly 20 years, Ken was the fourth-generation owner of his family's over 100 year old business. Even before he sold the business in 2006, Ken knew that he wanted to be able to encourage and facilitate charitable giving among those at many levels of wealth who were in a fortunate position to be donors. Ken realized that the key to reaching out to existing and potential donors was to work with their professional advisors including their attorneys, wealth managers, and accountants. As a former business owner and from a family long involved in charitable activities, Ken also understands the mindset of many of these advisors' clients.
After he sold the business, Ken was the Director of Business Development for Strategic Philanthropy, Ltd, a national philanthropic advisory firm that helps families, individuals, and businesses plan or manage their charitable giving. In this role, Ken developed a network of many hundreds of estate planning attorneys, wealth advisors, and other professional advisors around the country who had clients who were already active donors or had charitable intent but had not yet begun. He worked with these advisors so they felt comfortable and confident in engaging their clients in this charitable planning discussion.
Before joining the family business, Ken was in sales and marketing for six years and received a bachelor's degree in business from the University of Illinois at Champaign. Ken is a member of the Chicago Estate Planning Council and head of its Networking Committee, is on the board of the Chicago Council on Planned Giving, and has been involved with many non-profit organizations over the years. He has been interviewed recently in the New York Times, Wall Street Journal, and Think Advisor, and has written articles for the Journal of Estate and Tax Planning, Chronicle of Philanthropy, Financial Planning, Accounting Today, and Planned Giving Today among others. To see some of the articles, please CLICK HERE.